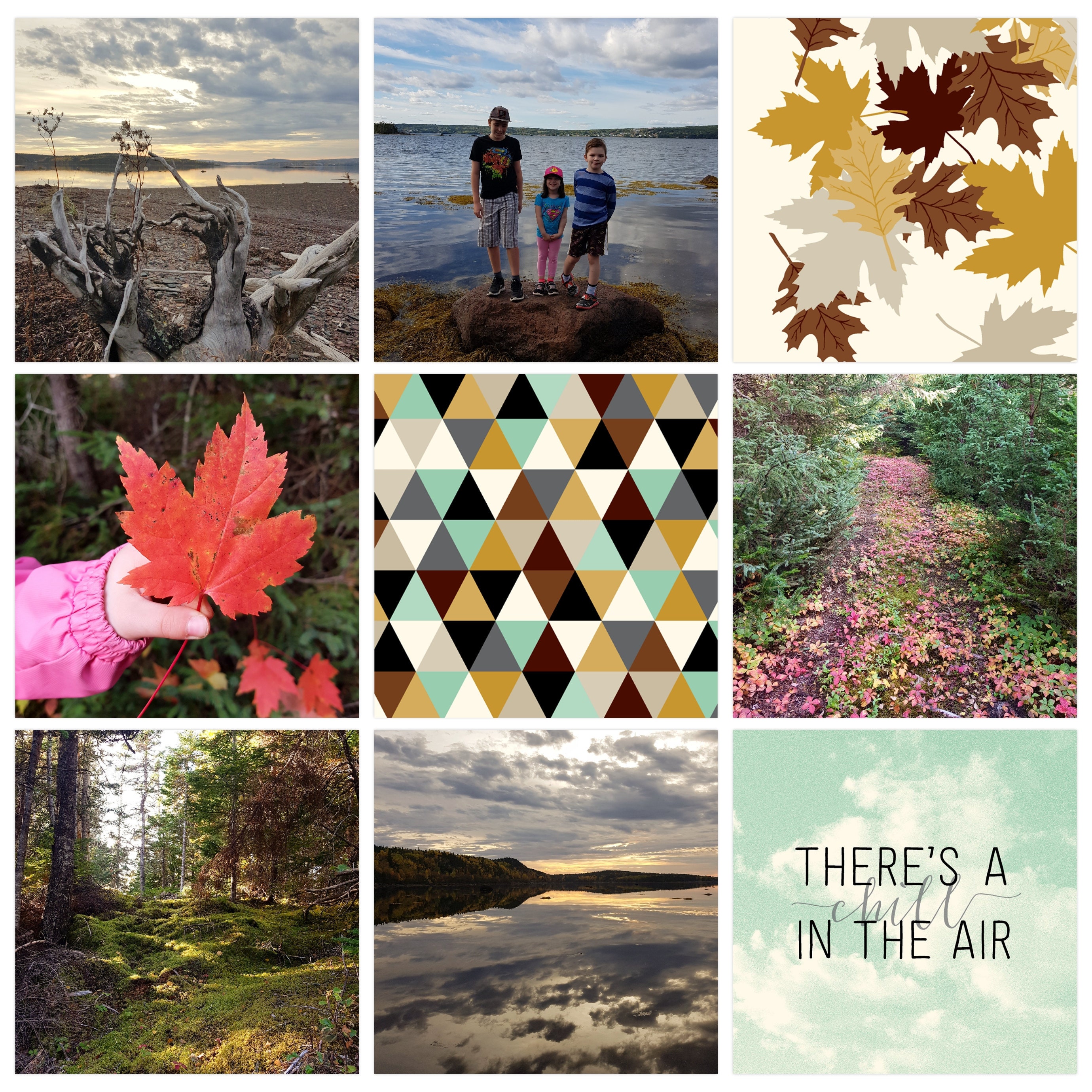 As much as I really love having the kids home all summer and hate when they go back to school, autumn is definitely my favorite time of year. The return to a routine, the crisp fresh air and the gorgeous colors seem to really kickstart my creativity. 
We have had some beautiful fall weather (as I type this the temperature is climbing into the high teens) and have been enjoying afternoons at the beach, hiking in the woods, picnics, frisbee, biking riding and just soaking up every minute we can get outdoors. 
I've been busy in the little spare time I have creating and preparing for fall craft shows. It's been a crazy hectic fall so far, but wonderful at the same time. 
In mid October, I showcased my art and new branding at the local Heritage Fair and the feedback from customers was absolutely amazing. Myself, my mom and my aunt do this craft fair together every year and I love this tradition, it's so nice to get to spend the day with them. 
Last year when I went, I took all of my older artwork and prints and used it as an opportunity to clear out some of the merchandise that I knew I wouldn't be listing in my Etsy shop when I reopened it. So preparing for this year was a pretty big task. I had a very specific esthetic I wanted to achieve and although there were some bumps along the way, I'm happy to say that my display came together exactly as I envisioned. A big thanks is owed to my husband, my dad and my uncle for helping my crazy ideas become reality :)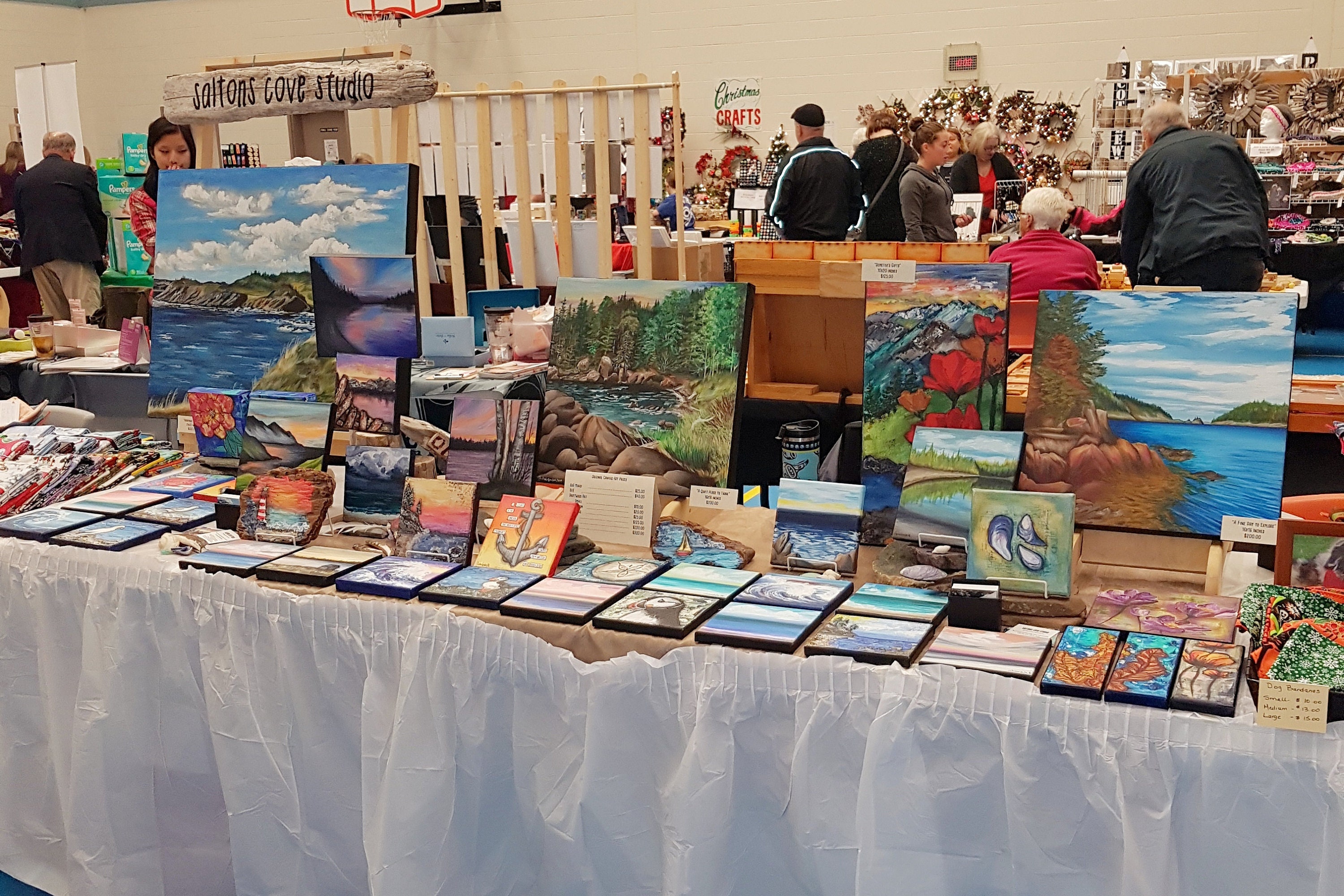 Unfortunately I only took a couple of photos and forgot to take some close ups of my props and branding materials. Oops. Hopefully I'll remember to do that at the next craft fair in mid November. 
We decided to do another one this year so we'll be at the Port Blandford Recreation Fall Fair happening at the Terra Nova Golf Resort on November 12th. I'm looking forward to a new location and of course, hoping I might get a chance to snap some inspiration photos while I'm up there because it's such a beautiful area!
In between now and then, I'm working on new paintings - currently a large seascape in progress, a starfish story canvas and a smaller fall landscape on the easel. And I'm trying to get all the canvases I've completed in the past couple of months listed in my Etsy shop. My to do list is always growing it seems.